Lately, several customers have come into the store asking about
Graphic 45's
Little Darlings collection. Tonight, I ordered some of the papers from this collection and some 8x8 paper pads that include all of the papers in that size. As soon as they come in, we'll let you know! I want to thank the customers who came into the store or called us asking about this line . . . hang in there, please, because it will be on its way!
8x8 Paper Pad
I've recently seen some beautiful cards made with papers from Little Darlings, so I'm anxious to work with them. Look at this one:
from Graphic 45's blog



"Love is in the air and what better way to show someone you care than with a handmade card. I used the Little Darlings collection to create a card just perfect for Valentine's Day. The versatility of this collection made it easy for me to create this one-of-a-kind card. The sketch offers you various options like flowers and bows. You can make your card more elaborate or keep it simple. Here, I kept my design elements simple but by adding an intricate die cut heart it changes the entire look. You can easily add other shapes and sentiments to create a card that is sure to delight." ~ Robin Shakoor
Remember Sam Lee's 'work in progress' at Journal Club? Here's the finished work and it's beautiful. Sam surprised herself because she didn't think she could draw like this . . . we both agreed Judy has been a tremendously positive influence!
by Sam Lee
From Dave Brethauer's blog at
Memory Box
. . . be sure to watch the video. Dave offers a quick tip on pulling paper out that stuck in the die after cutting. And then when you see the other blog posts from
Memory Box
, you're going to want to fill out more pink sheet orders if you didn't order these dies in the order that just went in!
100 Paper Rose Topiary Video
Well, here's a project that you'll probably want to make about 50 of! Imagine giving handmade paper rose topiaries out to family and friends as gifts! Or decorate a wedding venue with these! The best part is that they are quite beautiful - and don't need any watering! Enjoy the video...
Although this project did take awhile (my 13 year old son Cooper helped me make 100 paper roses for this project), it was the most fun I'd had papercrafting in awhile. Just seeing all of the materials assembled together before the roses were glued on made me feel like I was turning in a final project for art class.
And adding some natural elements to a paper project is always fun - I trimmed a branch from one of the lilac bushes in my backyard (which reminded me of where my wife and I bought all of our lilac bushes about 15 years ago - at the Hulda Klager Lilac Gardens in Woodland, Washington - definitely a place to go if you are a gardener in the Pacific Northwest!). I used the lilac branch as a trunk for the topiary and then gathered up some velvety clumps of moss from my backyard (Seattle has plenty of moss even though our winter was a little dry this year!). The moss hides the plaster that I used in the pot to make the topiary stand up straight and tall.
There you go! A nice carpet of moss at the base and you have a low maintenance topiary to put in your studio. I'd like to try this project in other shades - maybe all white - or a deep crimson red? And maybe add a paper butterfly or two...
From Patter's Blog at
Memory Box
. . . and, by the way, this paper is on order.
Have You Seen the New Colors?
Oh, have you seen the new card colors that came out with the new What's in the Box 2012 release? Oh they are so pretty! They are Aloe, Sky, Violet, and Slate. I decided slate would be a fun challenge for me to play with so I created a card with it for you today.
Papers: Memory Box licoric nc, Memory Box slate, Memory Box Viola, Memory Box licorice dot
Stamps: Memory Box Dogwood Branch F1847, Memory Box Something Special
Stamp Ink: Archival Ink jet black
Embellishments: Memory Box classic scallop die, Angora watercolors, Sizzix flower lattice #2 embossing folder, Robin's Nest black dewdrop, sewing machine
I first cut a 5 1/4" x 4" piece of slate cardstock. I then embossed it with an embossing folder. Look how amazing the embossing looks in this color. I love how much white from the core comes through. This is paper I will definitely emboss again. Next, I added a strip of Viola paper as well as a piece of licorice dot paper cut with the Memory Box Classic Scallop die. I then added some sewing to the papers before adhering them to my Memory Box licorice notecard.
Next I stamped the Memory Box Dogwood Brand stamp twice onto white cardstock. I used my watercolors to color in the flowers. I cut one flower out and layered it on top of the first flower before adhering to the card. Next I stamped the Memory Box Something Special stamp onto Viola paper and trimmed for a tag. And lastly, I added a little embellishment to the flowers to finish.
I hope you have enjoyed seeing one of the new colors and how it embosses so beautifully! I will be back soon with more new goodies to share! Oh, and if you missed my layout I posted on the DT blog the other day, here is how it turned out:
Papers: Memory Box Viola, Paper Trey Ink cs
Stamps: Memory Box Leafy Branch Globe E1850
Stamp Ink: Tim Holtz Distress Ink dusty concord

Embellishments: Memory Box blank ticket die, Tim Holtz mini paper clip, Basic Grey Kioshi chipboard letters, Lyra apple green colored pencil, Craftworkcard Candi greenwich village, vintage Flinch card, misc. ribbon, Zva Creative flourish, sewing machine
Thanks for stopping by!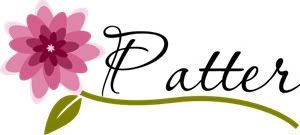 from Jean Okimoto's blog at
Memory Box
. . .
Note from the Garden
"Hope you're enjoying our What's in the Box Design Team blitz this week. Visit the Outside the Box Blog and add your comments to each designer's post again tomorrow to enter our contest to win great new Memory Box products. Upload your Memory Box projects to the Memory Box Flickr page too - for another chance to win the new items. Details are on the OTB blog sidebar.
I love greens, purples, and grays...and combining them with our newest dies, stamps and notecards. Shown here are Distressed Garden Record G 1848, just a note to say hello B1852, Fuchsia Sprig Die 98303 and Valencia Border Die 98290. The new Metal Adapter Plate was used too - and created these great results with the detailed dies. I didn't even need my painters tape spot-shims!"
Stamps:
Other Supplies
ColorBox Frosted Plum Archival Dye Inkpad
Clearsnap Sparkling Amethyst and Peridot Glitter
Laminating Sheet
Diecut Machine and Plates
Soft Round Paintbrush
Foam Dots
stuff
"Stamp Distressed Garden Record on Dove Gray Cardstock with Frosted Plum. Trim the cardstock and ink the edges with Frosted Plum. diecut Fuchsia Sprig from Wisteria Cardstock. Attach a piece of a laminating sheet to the back of the diecut cardstock. Brush Sparkling Amethyst Glitter onto the flower. Brush Peridot Glitter onto the other areas of the design. Trim the cardstock to 2" x 2-7/8". Diecut Valencia Border from Key Lime Cardstock, then attach it to the stamped background. Stamp the tiny envelope (attached to the side of the greeting stamp) on Key Lime Cardstock. Stamp just a note to say hello to the right of the envelope. Attach the pieces to a Slate Notecard, using foam dots for the greeting. Coordinate the card with a matching Slate Envelope. ADDITIONAL MEMORY BOX PRODUCTS - Vintage Garden Record G1848, just a note to say hello B1852, Fuchsia Sprig Die 98303, Valencia Border Die 98290, Metal Adapter Plate, Wisteria Cardstock, Slate Notecard, Slate Envelope"
(keep scrolling down . . . there seems to be a glitch in the spacing on the blog tonight!)
and from Laura's blog at
Memory Box
. . .
Old Favorite, New Papers
"One of my favorite Memory Box stamps is the Open Poppy (F703). I use it in a lot of my classes because it is just so much fun to color. I have watercolored it, used Copic markers, paper-pieced it, and colored it with pencils. For today's card, I both paper-pieced it and colored it with colored pencils and gamsol. I just love the new papers from the Viola line. They are just so spring-like and happy. To finish the card, I added the Just a Note Combo saying (B1852). Here is a close up of the coloring and the paper underneath:"
from
Penny Black's
blog . . .
"Kathy Racoosin is sharing a pair of cards using brand new Penny Black Stamps.
Kathy says: 'There is a tulip called "Candy Cane" so I was trying to achieve that same look by feathering red onto the petals. I added highlights to the petals with a yellow marker. TIP: When using red, you don't want to go over the area too many times or the color will stop blending.'
Here's a close-up of Kathy's gorgeous cards!"
SUPPLIES: spring beauty 40-104, sweet wishes 30-104, backgrounds: circles & lines 40-084, majestic composition 40-049. Paper: Penny Black Mix & Match Cardstock/Summer Sun Trio. Misc. distress ink, Spellbinders Dies, ribbon, copic markers.