Some more sample cards from Art 'n Soul . . .
by Dianne Johnson
Jupiter Stardream Paper & 140 lb. watercolor cold press paper
Gold & White embossing powders
Tsukineko's Versafine black ink; Encore Teal ink; Delicata
Tombow markers: 025, 027, 757, 837, 847, 946, 985, 993
Stamps: Magenta 14631.N; Hero Arts dragonflies;
Impression Obsession C7590 Loveliest Smile
Hero Arts Pearls & Gems - Blush Mix
Art Quest Metallic Palette
by Dianne Johnson
Impression Obsession Birds on Music G.13048
Impression Obsession Be Delighted B.8764
Hero Arts Soft Leaf Shadow Ink
SEI 6x6 Mirell Companion Set Paper Pad
Fiskars Leaf Punch
Zentangle Patterns: Croon; Printemps; Shattuck; Sanibelle
by Dianne Johnson
Magenta Stamp P.0623 Bubble Wrap (used on card front and birds)
Impression Obsession Stamp D.3826 I Heard a Bird
Impression Obsession Stamp G.3048 Birds on Music
Ranger Stormy Sky Distress Ink
Tsukineko Memento Nautical Blue Ink
Die: Cheery Lynn Lace Corner Deco B (B162)
Frosty Candi
by Helene Metivier for Magenta
Magenta Stamps: L.0624; 42138.H; P.0623
Tsukineko Memento Bahama Blue ink
Tombow Markers
To show you that you don't need a Halloween stamp as the primary stamped image to make a Halloween card, I used this mask image from
Judikins
and it was perfect.
by Debbie Gaetz
Stamp by Judikins 2789H stamped on Webster's Pages decorated paper
Background paper: Graphic 45 on Fabriano vertical card
Tsukineko's Versafine Ink in Habanero & Black
Copic Markers & Spica Glitter Pens
Spider & Happy Halloween Stamps: unknown sources
Washi Tape
Glossy Accents on Eyes & Lips (the 'white' on the eye is a reflection)
From
Impression Obsession
, a beautiful card from Shirley Moss.

"Blame it on Dina Kowal. When I saw what she did with the Leaves Die on her card for the DT "It's All About the Dies" Blog Hop, I tried it a little bit differently with the Snowflakes Die. Here is what I did to make the card above.
Main Image:
Die cut the Twig Wreath on Neenah Classic Crest Solar White cardstock.

Turned the die cut over and sealed the center portion back with glossy accents and my needle nose applicator bottle shown under supplies. If you have questions, please ask.

Stamped Blessed Christmas with French Blue Fluid Chalk ink in the center.

Threaded Hobby Lobby ribbon through the wreath, tied in a half knot, and used a Bow-Easy Bow mounted with a glue dot.
Background Cardfront & Folded card:
Cut a white piece of cardstock to 5.0"X5.0".

Used the 3 Snowflakes Die randomly with the emboss sandwich until the 5"X5" piece was cover with embossed snowflakes as shown. I placed them together just touching for each time I put them through. (Put it through 3 times).

Used foam brayer with French Blue Fluid Chalk ink over the embossed snowflakes. Ink brayer lightly and roll over snowflakes lightly to get the feel of it. It's easier to add than take off. You want the embossed white areas to show. I had not used Chalk ink for other than stamping. This really felt like soft suede to me when dry. :-)

Added Viva Decor Ice White Peal Pen to dots here and there.

Mounted to 5.25"X5.25 piece of white cardstock.

Added pearl 1" boutonniere pin with pearl glass heart to bow.
Edge On Folded Card:
Folded a white pieced of cardstock 5.5"X11" in half for card.

Line cardfront up with left-hand (top) fold.

Line up die from Border Duo 2 with bottom edge of cardfront.

Tape in place with removable scotch tape.

Remove cardfront and run folded card through your die machine. (Cut top and bottom).
Envy And Inside Card (Top):
Use one of your snowflake dies and emboss the top portion of the inside and then sponge over it lightly.

Then mount your cardfront as shown.

Use one of the snowflakes on a corner of the envelope and then sponge over it.
Thanks for stopping by to look and share."
From
Memory Box
. . .
Watercolor Ornament
"It's been such an exciting summer here at Memory Box! It seems we are growing more and more with each passing week! I have had some time to focus on new products since I decided to take the summer off from our usual class tour (though I do miss that part of my job!). Thanks to everyone who supports Memory Box, including our good friends at simonsaysstamp.com! It is very rewarding to receive such nice emails from Memory Box fans around the world each and every day!
I've been able to work a little bit in the studio lately and I even found a few minutes to get out my paints and watercolor paper for this project. Getting a chance to paint - even a simple wash like I did here - is very relaxing and gets my creativity flowing! Any time I want to color a large area, like this ornament, I reach for my paints and brushes.
I am using the 98378 Drop Ornament die...

You'll start this fast and easy project by getting a piece of hot press (smooth) watercolor paper and wetting it with plain water. I then painted it with two colors of paint - a bright pink and deep red watercolor paint. Adding the paint directly to a wet surface allows the two colors to blend much more easily than if you tried to blend them on dry paper - so remember to wet the watercolor paper first. Allow the paper to dry completely - at least an hour, or you can hurry the process along by gently warming the paper with an embossing gun.
You can see from the photo how wet the area is - and the pink and red paint is already mingling together as I apply the paint.
Once the area is dry, you'll die cut the Drop Ornament out of the painted paper. I designed the drop ornament with a clear grid so that you could easily see where the die was going to cut - and the grid really helps line up details.
I did another swatch using shades of green paint - same technique using the wet paper and paints...
Try doing a few color schemes to see which ones you like - then you can decide on a winner before putting together your final project!
The next step is to die cut out the overlay using the Colette ornament...
When I designed the Colette Ornament die, I wanted to give the idea of gentle loops across the die and I was so pleased with how intricate they turned out. I cut the shape out of white cardstock, but you could use any color you like!

It's easy to assemble the layers - just tape the Drop Ornament onto a card and then carefully glue the Colette Ornament on top - I used toothpicks to apply crafters glue to the back of it in little tiny dots. And see the cap of the ornament? I cut it out of some silver cardstock. I'm not sure which I like better, the red ornament or the green ornament. What do you think?
If you are interested in some other ideas, you can check out my videos, beginning with this one, which has become my most popular:"
Trendy Trees
"I have to say some of my favorite products from Memory Box are the stamps and matching dies. Here I used the Trendy Trees stamp (F1891) with the matching Trendy Trees die (98428).
Stamp Trendy Trees with Brown Archival Ink (Ranger) on Parchment paper and then stamp just the top part of the trees again on scrap paper. I used a piece from the Blackbird 6X6 Paper Pack.
Color the image that you stamped on the scrap paper with markers, Prismacolor pencils, or watercolor pencils. I used Ranger's Distress Markers then topped off the leaves with a bit of Stardust pen from Sakura.
Cut out the image around the tree tops. Leave as one big piece rather than cutting the tree (circles) individually. Distress with Distress Inks of your choice. I used Scattered Straw, Shabby Shutters, and Tumbled Glass.
Die cut the image you stamped on the Parchment paper with the Trendy Trees die. See Patter's video here for some great tips on cutting your image perfectly! Distress this piece with your choice of ink. I used Brushed Corduroy Distress Ink.
Adhere the "tree tops" to the cream cardstock and set aside.
I cut a tag from Kraft paper about 2 1/4" X 4 1/4" and attach to a piece of Vanilla Bean paper about 2 3/8" X 4 3/8" and trim to a tag shape. Attach the Trendy Trees to the tag and set aside.
Cut a piece of Thistle Distress Dots paper and attach to a Vanilla Bean mat then attach to Kraft Note Card.
Attach the stamped image to front of card. I added a bit of ribbon and a button to top off the card.
Thanks for stopping by today and I hope you are enjoying this beautiful fall weather!"
An organizational idea from one of the
Memory Box
bloggers, Patter . . . I don't know about you, but I'm always curious how other crafters store their dies since we're accumulating so many these days.
Die Cut Do-over
"Okay, it's time for a "do-over." When something isn't working anymore it needs to be changed. Many of you may remember my two methods for storing die cuts. If not, you can see them here:

*Binder Die Storage

I love the binder method. It is cheap and easy to find what I am looking for; however, the binder is getting SO heavy as it has filled up. I am only going to use it now for the longer and larger dies. My current die storage system needed a re-do a long time ago but I did not have time because of our move across the country. So, I collected dies, and they were just sitting in piles which made it VERY hard to find things when I wanted to use them. So, this week I took the time to get them put away and organized in a new way that I hope will last for many, many years.

I found this organizational idea on Pinterest. I loved it, and I happened to have an extra CM Mini Power Sort Box that I could use. This box measures 7 3/4" w x 6 3/4" d x 5 1/8" h.

There were a few things I didn't like about the system on Pinterest so I changed it a bit to work for me. Here is what I have come up with. First, the original idea uses magnetic sheets. Those can get expensive, and I would have needed a lot of them. Second, the magnetic sheets were glued to the power sort dividers. Only 9 dividers come with a Power Sort Box so I would have needed to purchase a lot of extra dividers. I didn't want to do that. So, I used the dividers as they were intended--as dividers. Then I cut cardstock into 7 1/8" x 4 1/2" pieces, doubled up the cardstock, and placed several dies on each sheet. I cut a small piece of magnet from a roll to put behind each die. It is much cheaper to uses small pieces of magnet than sheets. This works perfectly for me. Here you can see several Memory Box dies on one sheet and then the small pieces of magnet that are behind each die.

This particular box currently holds:

*14 dividers
*38 cardstock pages
*107 dies

And this box is

not

full! I still have room to grow! Actually I am still putting more away but wanted to get this post up. LOL! The dividers I have right now include:

*Alphas and Nos.
*Banners
*Birds
*Borders
*Butterflies
*Christian
*Circles
*Frames
*Garden and Floral
*Hobbies
*Holidays
*Home
*Labels and Pockets
*Wreaths

This does take some time to do but in the end it is totally worth it, and this little box holds SO much! You certainly can use any box you have on hand, just adjust the page size. I really like this size of these pages, however, because they don't get too heavy and they are easy to flip through.
I hope you have enjoyed this. Let me know if you have any questions. I will answer them in the comment section. Thanks for stopping by! Blessings to you."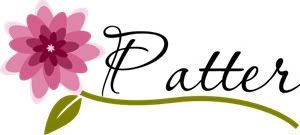 This Saturday is Recycled Rubber at Art 'n Soul. It's only for the one day this month because we have an all-day scheduled on Sunday. If you want to see all of the new 'treasures' at bargain prices, make Recycled Rubber on Saturday a 'must-do' between 10 a.m. and 5 p.m.